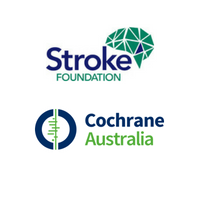 The Turnbull Government in partnership with Stroke Foundation and Cochrane Australia is set to revolutionise the rapid translation of medical discoveries into clinical practice, saving lives and improving health outcomes.
In a world-first, 'living stroke guidelines' are set to be piloted, accelerating access to world-class, evidenced based treatments and care. Minister for Health the Hon. Greg Hunt announced the $1.5 million Medical Research Future Fund pilot today, on the eve of Stroke 2018 – Bridging the Continuum, Australasia's leading conference for health professionals and researchers working in stroke.
"Australia is home to many of the world's greatest minds, we are leading the way in many clinical innovations,'' Minister Hunt said. "Stroke is an area we are having particular impact, Australian researchers have played key roles in the latest emergency stroke treatment breakthroughs including mechanical clot-removal (endovascular thrombectomy), the demonstration of a Mobile Stroke Unit and tele-health.
"Research innovations are coming all the time and with increased investment through the MRFF there are more to come. We must find ways we can accelerate the results of this research into real world outcomes for Australians."
Stroke Foundation Chief Executive Officer Sharon McGowan said the Living Guidelines for Stroke Management would deliver a near real-time, closed-loop evidence system in which global evidence and local data are continually integrated with clinical expertise. 
"All Australians deserve world class health care. Evidence based clinical practice guidelines are key to establishing effective, high quality, consistent and safe healthcare practices and policies,'' Ms McGowan said.
"Australia is a leader in the field of medical research, however conventional updating of clinical practice guidelines periodically often lead to out-of-date treatment recommendations and care.
"Current systems for translating stroke research into improved clinical practice and health outcomes for Australians are slow, resource heavy and expensive. The Living Guidelines for Stroke Management mark a new era in the ability to support health services."
Associate Professor Julian Elliott, Global Lead of Evidence Systems for Cochrane and Senior Research Fellow at Cochrane Australia, said learnings from Living Guidelines for Stroke Management will be an important demonstration of how advances in technology and collaboration can change the way research is translated into clinical practice - not just for stroke but for a range of other serious health conditions.
"More than 75 trials are published every day, and with ongoing exponential growth in research it's almost impossible for anyone to keep up'' A/Prof Elliott said. "Engulfed by information, clinicians are struggling to know what research is relevant and robust, and this leads to poor, and potentially harmful, health care decisions. Trustworthy clinical guidelines, up to date with the latest research, are necessary to provide clarity and aid decision making.
"The Living Clinical Guidelines for Stroke Management will draw on latest evidence synthesis technologies developed by Cochrane and partners, including artificial intelligence, the Cochrane Crowd citizen science community, and world-leading software platforms (Covidence and MAGICapp). 
"These systems will continually identify relevant new research and enable this research to be incorporated into living systematic reviews, triggering rapid updates of individual guideline recommendations whenever there is an important change in the evidence,'' he said.
The Turnbull Government has made health and medical research a priority and mental health is a key area of focus.
Over the next four years, the Government is delivering $6 billion in record funding for Australia's health and medical research sector, including $3.5 billion for the National Health and Medical Research Council, $2 billion in disbursements from the Medical Research Future Fund and $500 million from the Biomedical Translation Fund.
All Australians benefit from investment in health and medical research, with the Turnbull Government investing $7 billion over six years through the National Health and Medical Research Council, the Medical Research Future Fund and the Biomedical Translation Fund.