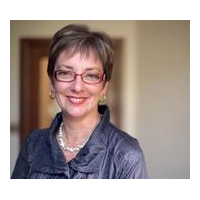 Two new Cochrane Reviews published earlier this month conclude a series of reviews exploring different interventions to treat obesity in children and teenagers. Collectively, the six reviews explore the effectiveness of diet, physical activity and behaviour change, obesity surgery and drugs, interventions that target parents and lifestyle interventions in pre-school children. They both contribute to an important evidence base, and highlight key areas that need further attention and research.
'Childhood and adolescent obesity is an increasingly critical national and international public health issue,' says Louise Baur, review author and Professor and Head of Child and Adolescent Health at The University of Sydney. 'Rapid weight gain in children as young as six years old has increased globally, bringing with it significant mental and physical health implications including diabetes, high blood pressure, asthma, sleep problems and low self-esteem. Obesity in childhood and adolescence can also persist into adulthood, increasing the risk of poor health in later life. So for many and varied reasons, this is a critically important area for us to understand.'
The two new Cochrane reviews summarise the results of over 100 studies involving more than 13,000 children and young people across Australia, Canada, Europe, Japan, Malaysia, New Zealand and the United States. They show that a combination of diet, physical activity and behavioural change interventions may reduce weight in children aged six to 11 years and in adolescents aged 12 to 17, but the authors also note that there are limitations in the studies and variation in the results.
'Our childhood review looks at evidence from 70 studies conducted in over 8,000 six to 11-year-olds,' Louise explains. 'Most studies compared behaviour-changing interventions with no treatment or usual care. The quality of the evidence was low but suggests that compared to no treatment or usual care, interventions incorporating combinations of diet, physical activity and behaviour change may have a small, short-term effect in reducing children's weight. We know less about the effects of diet, physical activity and behaviour change on self-esteem and quality of life, because few of the trials looked at these outcomes.'
'The review of adolescents found 44 studies including just under 5,000 young people who are overweight or obese aged between 12 to 17 years. Fifty additional studies are still ongoing and have not yet reported their results – so we look forward to finding out more about these for future review updates. We did find moderate-quality evidence that combinations of diet, physical activity, and behaviour change reduce an adolescent's weight by about 3.5 kilos. The findings also suggest a moderately improved quality of life, but there's no firm evidence of an advantage or disadvantage for improving young people's self-esteem, physical activity and food intake.'
Taken together these reviews provide the most up-to-date evidence to show that behaviour changing interventions can help treat children who are overweight or obese, and will inform ongoing work by the World Health Organization. 
'We know that obesity is a complex condition and that more research is needed to understand which components of treatment are more effective and for whom, and how positive changes can be maintained in the long term,' Louise concludes. 'Recent increases in the number of young children who are overweight have been observed in low and middle income countries, yet few studies have been carried out in these settings - so we don't know whether the interventions described in the reviews will work for young people in these regions. While we're pleased our latest reviews contribute to the current evidence base, there is definitely a lot more research to be done in this area.'
* You can read more from Louise's fellow authors on this review in The Conversation: What's the best way for children to lose weight? Here's what the research says 
Image: Louise Baur courtesy of The University of Sydney
Words: Shauna Hurley