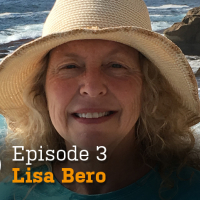 Global authority on research integrity and industry bias in science Professor Lisa Bero today called for greater recognition of industry influence in science, following revelations that Australian nurses, dietitians and pharmacists are receiving millions of dollars in payments from pharmaceutical companies.
'All around the world this is a problem, because physicians and other health professionals to some extent have this expectation that they are wined and dined and it's part of becoming a health professional,' she told Australian podcast The Recommended Dose with Ray Moynihan.
'There really needs to be a way to change the culture and I think this is going to come from consumers and people who understand that this is not acceptable.'
'So the next step after disclosure will really be to minimise dependence on these industry payments. I think that's hard for some groups that may be totally dependent on industry so one way is to find alternative sources of funding but a second issue that needs to be addressed is whether this funding is actually needed. So for example is all that money that is going to buy fancy lunches or a cruise on the harbour - is that really necessary. Or if it's being spent on glossy brochures that only promote one product is that really necessary?'
In a wide-ranging interview, Professor Bero highlights the tangible ways conflicts of interest can influence the decision-making of individual doctors, nurses and other health professionals, as well as the bigger picture agenda and outcomes in health, climate change and nutrition research.
In a striking example, Professor Bero tells The Recommended Dose how her own nutrition research into how private companies influence public health outcomes in areas such as obesity was found to be being secretly 'monitored' by Coca-Cola, as uncovered by The Sydney Morning Herald late last year.
'I wasn't at all surprised that Coca-Cola, once they realised my research agenda included nutrition, would be monitoring my work as well,' she says. 'I'm not worried about it because I've been working in this area for over 20 years and have put up with a lot of scrutiny and unpleasant comments from industry and it hasn't really changed what I do.'
'But I can definitely see how for junior investigators this could have a chilling effect on their work, and that did concern me. So one of the things I do is to really encourage them…to look on the bright side. What it really does is make your research stronger because you know that people will be looking at it very carefully'. Which clearly they are.
Professor Bero also shares her thoughts on leaving California to become a fully-fledged, ocean-swimming Sydneysider, who finds daily inspiration in the story of Charles Perkins – the first Aboriginal graduate of The University of Sydney. She also reflects on her role heading up the global Cochrane research network and highlights the importance of health evidence that's free from conflicts of interest or commercial influence of any kind.
Listen to the full interview on The Recommended Dose - now available on SoundCloud, Stitcher, iTunes and whereever you listen to your favourite podcasts.
You can also hear The BMJ's Editor-in-Chief Fiona Godlee and leading US psychiatrist Allen Frances in conversation with Ray on episodes one and two, talking respectively about the need for much greater independence between doctors and drug companies and the increasing overdiagnosis of every day life experiences and emotions as mental health conditions.
Further information:
Professor Bero in the media: links
Relevant research:
The latest Cochrane Review on Industry sponsorship and research outcome was published in February this year and includes 27 new studies and provides definitive evidence that pharmaceutical industry funding of drug studies biases results and conclusions to look favourable towards the drug of the sponsor.
Lisa and Ray, who are occasional collaborators, are both co-authors on this recent study of more than 100 000 industry funded wining and dining events for health professionals http://bmjopen.bmj.com/content/7/6/e016701