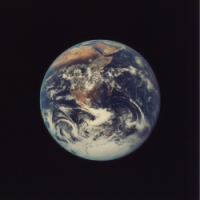 The coronavirus outbreak was declared a global public health emergency by the World Health Organization (WHO) in late January 2020. Since that time the COVID-19 virus has continued to spread throughout the world, bringing with it an unprecedented health, social and economic crisis that continues to unfold.
The WHO is working closely with global experts, governments and partners like Cochrane to track its spread and virulence, and to provide advice to people and countries on measures to protect health and prevent the spread of this outbreak. Cochrane is committed to playing a vital role in these critical efforts to understand, contain and mitigate the effect of this rapidly evolving pandemic. 
For full details on Cochrane's plans and resources, including two new special collections: Coronavirus (COVID-19): Infection control and prevention measures and Coronavirus (COVID-19): evidence relevant to critical care, visit Cochrane.org.
The Cochrane Library will also be temporarily unrestricted for everyone in every country of the world from next week, to ensure that all Cochrane evidence is accessible for all those involved in combating the pandemic and its effects on public health. 
For the Cochrane community, Co-Chairs Catherine Marshall and Martin Burton, CEO Mark Wilson and Editor in Chief Karla Soares-Weiser have this week written a letter to Cochrane contributors everywhere outlining the work under way and support available for all Cochrane members in these challenging times.
We will be providing more information about Cochrane Australia's contribution to these efforts in the weeks and months to come. 
Published: Friday 20 March 2020
Home page image: Photo by The New York Public Library on Unsplash