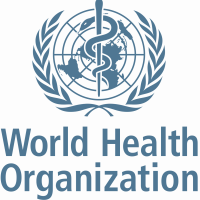 The COVID-19 pandemic has shown the connectedness and vulnerability of today's world, and the need for solidarity and open collaboration across borders. Governments, health care professionals and researchers around the world are seeking answers to questions related to the treatment of patients, and how best to protect health care workers as well as the public at large. The World Health Organization (WHO) plays an essential role in supporting its Member States in the response to the pandemic, and in providing evidence-informed guidance to politicians and healthcare professionals on questions they are grappling with on a daily basis.
The announcement by the US government this week that it is suspending its member state contribution to the WHO is deeply disappointing. Cochrane believes nothing should be done now that undermines the collective action required for the world to overcome this major challenge to global health. While it is vital to monitor closely the behaviour and decisions of the WHO and other international institutions, and continually hold them to account, this is not the time for cutting funding to the WHO, which will damage its response to COVID-19 with potentially huge public health consequences, particularly for vulnerable people in Low- and Middle-Income Countries. 
Cochrane is a global leader in the production of high-quality evidence to inform health decision making and a non-state-actor in official relations with WHO. During the current crisis, Cochrane is working closely with WHO to support its response to COVID-19. We are producing rapid reviews to answer priority questions related to the pandemic in a timely manner, thus supporting the development of WHO guidance based on the best available evidence. 
We continue to support the WHO and condemn the personal attacks being leveled against its staff who are working hard - under extremely difficult circumstances - to tackle this crisis. We call on other members of the research community, civil society organizations and governments to do the same. The time for reflection and learning about the pandemic will come, and that evaluation should be done in a transparent and evidence-informed manner. In the meantime, collective action and mutual collaboration and support are the only ways to ensure that as many lives as possible are saved.
Martin Burton,  Co-Chair, Cochrane Governing Board
Catherine Marshall, Co-Chair, Cochrane Governing Board
Mark Wilson, CEO, Cochrane
Karla Soares-Weiser, Editor in Chief, Cochrane Library