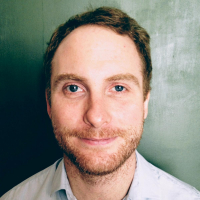 It's been a big year for Matt Page, with many of the flagship projects, publications and plans he's contributed to coming to fruition. The new RoB 2 tool has been unveiled, the revised Cochrane Handbook has been launched and a highly sought-after research grant facilitating a bright future is now in the bag. It's not surprising then that Matt characterises his evolving professional and personal journey to date as 'an epic ride'.
'Just after I started at Cochrane, the 2008 edition of the Cochrane Handbook, RevMan 5 and new Cochrane Risk of Bias tool all came out,' Matt says. 'There were all these big changes and innovations being rolled out, which sparked my ongoing interest in reporting and methods, particularly to do with bias. Before that time, everyone was largely doing their own thing when it came to assessing bias in studies. So when the Cochrane RoB tool came along it was a new concept – and perhaps something of a shock to the system - for many of the editorial groups and authors who were expected to take up and use the new tool. But a decade on, I think it's really become part of the fabric of what we do.' 
Matt's professional career and interests have evolved in parallel with many of the methodological and technological developments within Cochrane over the past decade. He has become a leading expert in systematic review methods and bias – writing papers, training authors and explaining key concepts to researchers and journalists who regularly contact him with questions. For example, just last month he explained how and why systematic reviews are so important and how researchers can help further boost their transparency in Nature Index. 
'I've been so fortunate to have extraordinary supervisors and mentors that have been instrumental in fostering my interest and furthering my expertise this field. Jo McKenzie was the first to spark my interest in research synthesis methods, which was consolidated once I moved from Melbourne to Bristol in early 2015 to complete a postdoctoral fellowship with Julian Higgins and Jonathan Sterne – both luminaries who have made a phenomenal contribution to Cochrane. I got involved working on the development of the new RoB 2 tool from the outset, and it's been something of an epic and very rewarding journey ever since.'
After four years of research, development and user testing, RoB 2 was officially launched in August this year, with a publication in the BMJ. 'The Cochrane risk of bias tool has been the most commonly used tool for appraising randomised trials for many years now,' Matt explains. 'But it's now been updated to respond to developments in understanding how bias arises in randomised trials, and to address user feedback on the original tool.'
'While we are confident about the changes that have been introduced, we also recognise that there may be some issues to address and adjustments to be made in response to feedback from users. The good news is that we've trained authors to use RoB 2 in workshops across Australia this year and found that participants who are new to systematic reviews have been really receptive to this new approach. So, it's reassuring to see people understand the concepts and the approach of the updated tool. Outside of the workshops, anyone wanting to find out more about what's changed, or any other aspect of the RoB 2 tool and how to use it, can go to riskofbias.info – which always has the latest information, including templates, guidance and eventually some worked examples.'
In terms of other systematic review-related guidance, Matt has also spent many hours over the past two years working as an associate editor for the recently released new edition of the Cochrane Handbook for Systematic Reviews of Interventions. In addition to his editor role, he also co-authored four of the chapters on methods to assess risk of bias and how best to report Cochrane reviews - another of his significant contributions designed to help fellow researchers inside and outside of Cochrane.
As the year draws to a close, Matt is celebrating the success of key Cochrane projects with his colleagues, alongside his own personal stellar success story. Last month Matt was awarded a prestigious and highly sought-after Australian Research Council Discovery Early Career Researcher Award (DECRA), which provide three years of focused research support and funding for outstanding early career researchers.  
'I am incredibly excited and honoured to receive this award,' Matt says. 'It means I can further develop my skills and track record in research synthesis methodology. With my DECRA I'll be investigating reproducibility and transparency in systematic reviews and meta-analyses of health, social, behavioural and educational interventions. I aim to determine how reliable, trustworthy, and reusable syntheses of research findings are, and provide critical insight into the education and technical infrastructure needed to improve them. I hope to develop new methods to enhance open and reproducible research practices in research synthesis, regardless of discipline. This should provide significant benefits beyond the DECRA, such as more credible evidence to inform government policies and guideline recommendations.'
It sounds like the beginning of another epic journey for Matt Page. 
Image: Matt Page
Words: Shauna Hurley